Newport Beach Motorcycle Accident Attorneys
Know Your Legal Rights When You Have Been Injured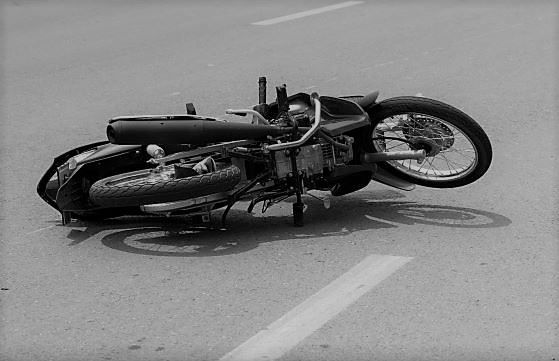 The feeling of being on two wheels on the open road is unlike any other mode of transportation and the only way to travel for motorcycle enthusiasts. However, the openness of motorcycles leaves their riders at risk of serious and catastrophic injury in an accident. The Newport Beach motorcycle accident lawyers at Manning Law, APC help people injured in accidents caused by another person's negligence or inattentiveness.
If you or a loved one suffered an injury in a motorcycle accident in California, contact our firm online or by phone at (800) 783-5006 to learn about your legal rights. Consultations are free.
Common Motorcycle Accident Causes
Even the safest and most experienced riders are still at risk in an accident. Motorcycle accidents are often caused by inattentive drivers, who aren't paying attention to their surroundings and don't see the motorcycle. Accidents may also be caused by road hazards, such as loose gravel and potholes, which result from the failure of state and local agencies to maintain safe road conditions.
Some of the many causes of motorcycle accidents in Newport Beach include:
Driver intoxication
Speeding
Unsafe lane changes
Failing to yield
Distracted driving
Motorcycle Accident Injuries
California's universal helmet law requires riders to wear helmets to reduce the risk of serious head injury or death. However, motorcycles do not offer the protection of the frame of a car, seatbelts, or airbags. This lack of protection is the main reason riders are at higher risk of serious injury in an accident, compared with drivers and passengers in cars.
According to the National Highway Traffic Safety Administration, motorcycle riders are six times more likely to be injured in an accident.
Injured motorcyclists in Newport Beach often suffer:
Road rash, cuts and scrapes
Broken bones
Traumatic brain injuries
Back and spinal cord injuries
Amputation
Permanent disfigurement
How Much are Motorcycle Accident Settlements in California?
If you have been injured in a motorcycle accident, you may be entitled to compensation for:
Medical bills
Physical and rehabilitative therapy
Future medical care and ongoing costs
Lost wages
Future lost wages due to decreased earning capacity
Pain and suffering
Wrongful death (if a loved one was killed)
Establishing fault is essential to prevailing in your claim. Our Newport Beach motorcycle accident attorneys gather evidence to show that the accident was the fault of the other driver or another entity that failed to maintain roads or correct defective equipment. We investigate your accident thoroughly, preserve evidence, interview witnesses, and obtain all records and police reports to establish fault and maximize your damages.
Motorcycle Accident Statistics for California
The NHTSA reported the following regarding motorcyclist fatalities in California in 2018:
There were 488 motorcyclist fatalities
449 of those fatally injured were wearing helmets, while 30 were not; (the remaining number are unknown)
It is estimated that in 2017 over 280 lives were saved due to helmet usage in California
The most common age for motorcyclists fatally injured in California is 20-29 years old