About Manning Law, APC
Experienced Attorneys
At Manning Law, APC, we make it our mission to provide exceptional personal injury representation with the utmost integrity to deliver real results. Our attorneys are highly knowledgeable in personal injury law thanks to our extensive experience handling these types of cases every day. When you choose our lawyers to represent you, you may wonder if we have a sixth sense. In truth, our experience has taught us to anticipate the strategies and surprises the other side is likely to present.
Our Attorneys include
We are seasoned negotiators and find that this approach often produces results that are more than satisfactory. However, if we are unable to reach an acceptable solution through negotiation, we are prepared to represent you in court.
Dedicated to the Practice of Personal Injury Law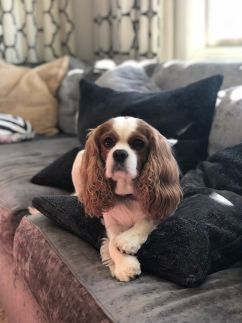 Charlotte the "Office Dog"
Our preparation for your case starts before you even walk through our doors. Our attorneys at Manning Law, APC focus on pursuing justice for injured parties and gain even more insight with every case. By dedicating our practice to a single category, we strengthen our ability to build your case.
If you have been injured or you have lost a loved one in a car crash or trucking accident, from a dog bite, as a pedestrian, or in other circumstances resulting from someone else's negligence, contact us for assistance. We represent clients in Newport Beach and throughout California.
Speak with an injury lawyer from our firm and find out how we may be able to help you. Schedule a free consultation by calling (800) 783-5006.