Babak "Bobby" Hashemi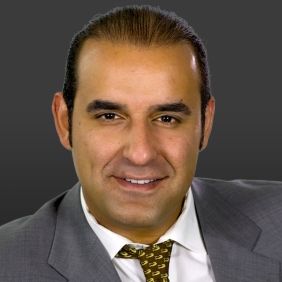 Experienced Injury Attorney
Mr. Hashemi represents individuals and small businesses in several practice areas, including personal injury civil litigation, criminal defense, and tax collection defense.
As a lawyer with Manning Law, APC, he defends the rights of and pursues damages for clients who have suffered serious and catastrophic injuries. He represents people with all types of serious injuries and works to secure the compensation they deserve for their medical bills, lost income, and pain and suffering.
Education & Experience
Mr. Hashemi is a native resident of Orange County. In 2002, he earned an undergraduate degree in mass media communications and natural sciences from California State University, Fullerton. Following a period of self-employment, he obtained a Juris Doctor in 2008 from New College of California's School of Law, one of California's Oldest Public interest Law Schools, and pursued a Legum Magister in Taxation at Golden Gate University School of Law.
Mr. Hashemi is actively involved with the following organizations:
---
Consumer Attorneys Association of Los Angeles

National Association of Consumer Advocates, Orange County

Mr. Hashemi has previously volunteered at the Bay Area Legal Aid Clinic and San Francisco Bar Association representing low income and members of underrepresented communities. As an attorney, Mr. Hashemi represents clients injured in car accidents, trucking accidents, pedestrian accidents, and other serious and catastrophic accidents. He always puts the best interests of the client first and works diligently to maximize recovery through skilled negotiation.
Publications & In The News Spotlights:
Pursuing Justice for Clients
Throughout his legal career, lawyer Mr. Hashemi has consistently provided diligent and aggressive representation to seek justice for his clients. Each client receives personalized attention from the initial consultation until the case is resolved. Mr. Hashemi's motto is "Building Relationships, One Client at a Time."
Please call (800) 783-5006 for legal advice that is specific to your situation, or use our online contact form to set up your free initial consultation with our Newport Beach law firm.