Newport Beach Wrongful Death Lawyers
Seeking Justice for Grieving Families throughout California
Accidents can lead to serious injuries and death. When an accident is caused by the negligence of another and results in death, the victim's family can bring a wrongful death claim. At Manning Law, APC, our seasoned wrongful death attorneys in Newport Beach seek justice and maximize compensation for loved ones to help them cover expenses and begin to move on.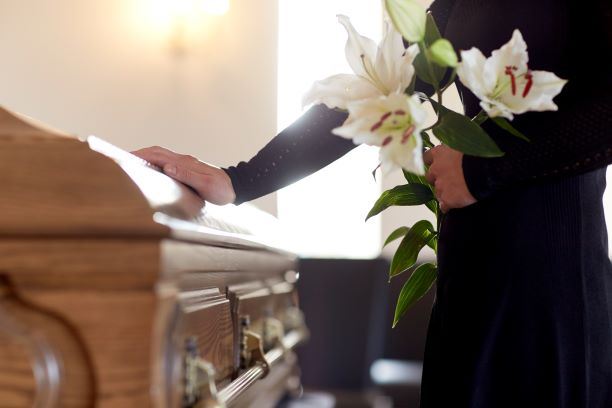 How Do You Prove Wrongful Death?
In a wrongful death lawsuit, you will need to prove:
The responsible party owed the deceased a duty of care
The defendant failed their duty of care
Failure to exercise duty of care led to the deceased individual's harm
The surviving plaintiff suffered damages as a result of the wrongful death
Wrongful Death Claims
Losing a loved one is always heartbreaking. When the death is caused by the actions or negligence of another, it is especially challenging. In the process of grieving the loss, families may decide to explore the idea of filing a wrongful death claim. California law provides certain family members with the right to file a claim for wrongful death.
Family members with the right to file a wrongful death claim include:
Surviving spouses
Domestic partners
Children
Grandchildren
Others dependent on the decedent, such as putative spouses, children of putative spouses, stepchildren, and parents
Although filing a lawsuit won't bring your loved one back, it can help you cover the cost of the funeral and help provide for your day-to-day financial needs. The damages available to pursue in wrongful death cases can include medical bills prior to death, funeral expenses, loss of earnings and financial support, and loss of companionship for the surviving family members.
Wrongful death claims may arise following a variety of fatal accidents, including:
What Damages Can You Recover in a Wrongful Death Lawsuit?
Several types of damages may be recovered in a wrongful death lawsuit, including the following:
Compensation for the deceased individual's pain and suffering leading up to their death, as well as lost income during that time
Medical treatment expenses incurred prior to the individual's death
Funeral costs
Loss of inheritance
Loss of the value of services that the deceased party may have provided, including loss of care, guidance, and nurturing
Loss of love and companionship
Loss of consortium (i.e., companionship, love, sexual relations, comfort, etc.)
There are some very serious consequences that come as a result of wrongful death, and they deserve to be treated seriously. You do not have to fight your case alone. The attorneys at Manning Law are ready to help you through this difficult time.
Be Mindful of Time Limits for Filing a Claim
There is no time limit on grief. However, there is a time limit for filing a wrongful death claim. In California, there is a two-year statute of limitations for wrongful death claims. This means you must file a lawsuit within two years of the decedent's death.
As you are grieving your loss, keep this time limit in mind. Get in touch with our Newport Beach wrongful death lawyers as early as possible, so we can begin to gather evidence and build your case.