When Results Matter
Always Fighting For You
Joanna Garzon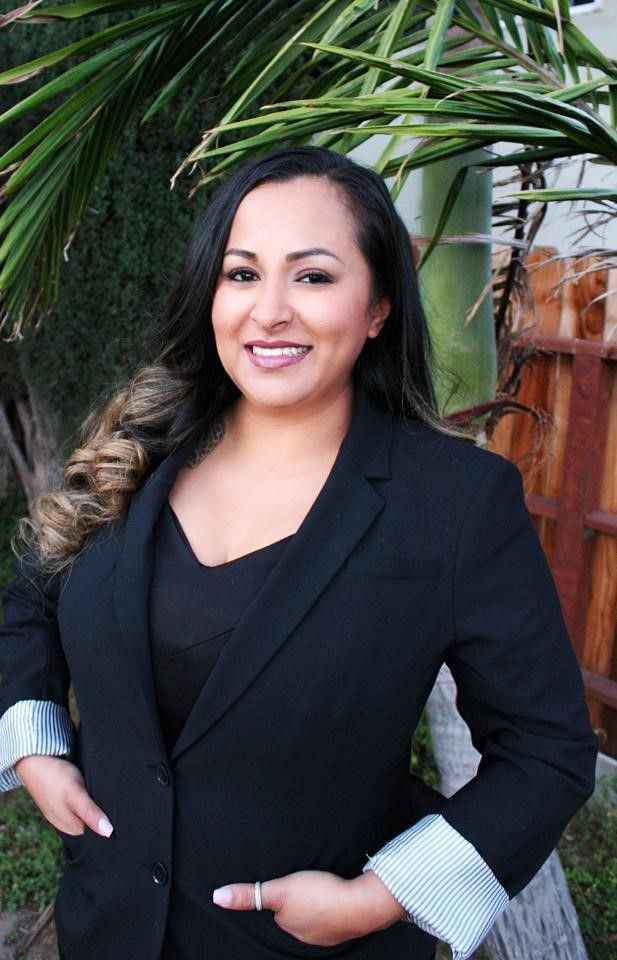 Paralegal & Client Care
---
Joanna Garzon joined Manning Law, APC in 2013. She is bilingual, speaking both English and Spanish fluently. She specializes in Personal Injury law, including auto accidents, premises liability, and a myriad of other personal injury related case types. She has extensive training in handling pre-litigation claims with an emphasis on helping the firm's clients quickly and effectively resolve their cases (including assistance with often frustrating property damage issues). She is dedicated to zealously advocating for all clients. Joanna has handled hundreds of personal injury cases from beginning to end side by side with all the firm's attorneys making her an integral part of the firm. Joanna was born Los Angeles and raised in Orange County, California. She is married and has three children.
What Damages Can I Receive Compensation For?

When your injury is caused by the actions or negligence of another person, you can take legal action to recover costs resulting from your injury. We represent clients seeking damages for the following:

Past and future medical bills:

Oftentimes medical bills can extend far beyond the individual's initial accident. The victim may require extended hospital stays, operations, and even regular checkups during their recovery process. If you were injured due to someone else's negligence, we will fight to ensure that you receive compensation for these expenses.

Rehabilitation:

For injuries resulting in long-term side effects, it is important for the victim to be able to focus on their recovery and rehabilitation, rather than worrying about how they will pay for their recovery process.

Lost income:

Most serious accidents will be accompanied by significant amount of time off of work. If someone else's negligence has rendered you unable to work, they should be held responsible for your loss of income during that time.

Mental anguish:

Mental anguish can include various forms of depression and anxiety that someone may experience as a result of their accident, or even the loss of someone close to them.

Physical pain and suffering:

This type of compensation can be pursued in regards to the physical injuries a victim has experienced and the pain and suffering that those injuries have caused them.

General inconvenience

How Long Do I Have to File a Personal Injury Claim?

Under California's personal injury statute of limitations, you generally have two years from the date of your injury to file a civil lawsuit in court against the responsible party. If the at-fault party is a government agency, you have an even tighter deadline of six months. If you do not seek legal action within this timeframe, the court will likely refuse to hear your case at any time to the future and you will lose your right to seek compensation.  These deadlines can sometimes be extended under specific circumstances, such as if the injured party is a minor, the injury or the cause of the injury was not immediately apparent, or the injured individual suffers mental or physical incapacitation due to the injury. Regardless, if you are unsure how the statute of limitations applies to your case, it is important that you get an attorney involved promptly to guard your legal rights.

If I Hire a Personal Injury Lawyer, Will I Have to Go to Court?

While going to court is certainly a possibility, many personal injury claims are settled out of court through negotiations between your attorney and the responsible party's insurance company. A trial may only be necessary if these negotiations should fail, such as in circumstances where fault is disputed or if there is a disagreement over the value of your claim. Our attorneys prepare each case as if it were going to trial to give us the best positioning possible during settlement negotiations.

How Long Will My Personal Injury Case Take?

Your case could take several months or even years to settle depending on the situation. The timeline of your case will vary depending on factors such as the severity of your injuries, the amount of medical treatment you need, complications of liability, and the level of cooperation of the responsible party's insurance company.

How Much Is My Personal Injury Case Worth?

Your case's value will be based on factors such as the severity and long-term impact of your injuries, the amount of medical treatment you need, the strength of evidence proving the other party's liability, and the amount of insurance coverage available in your case. It is best to discuss your case with a skilled attorney to get a more accurate picture of your case's potential value.

How Much Does It Cost to Hire Manning Law, APC?

Manning Law, APC accepts all personal injury cases on a contingency fee basis, which means there are no up-front costs for you. We only get paid if we are successful in your case.

How Do I Know Manning Law, Apc Is Right for My Case?

Manning Law, APC offers free consultations, works on contingency, and has recovered millions of dollars in verdicts and settlements on behalf of past clients. With more than 100 years of combined legal experience, we have what it takes to maximize your chances of securing the compensation you deserve.
Why Choose Our Firm?
We have Recovered Millions for Our Clients

Over 100 Years of Combined Experience

You Don't Pay Until We Win

We Speak Spanish, Farsi & French
Contact Us
We Don't Charge Anything Unless We Win